Mobile Event Decorating and Convention or Expo Professional Services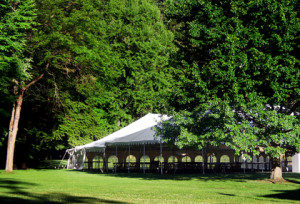 When you begin to think about all the details that will go into planning your Mobile convention or expo, it can begin to be a bit overwhelming. That's where the Southeastern Convention Services, Inc. team comes into the picture. Should you really be trying to tackle a job single-handedly that actually tames an entire crew of professionals to complete?
We are literally your one-stop shop for everything you could need for whatever your event calls for. No matter how big or small, we can take care of it for you – down to the very last detail. Focus on preparing for your big to-do and leave the rest of the work to us.
Event Consulting in Mobile
There is nothing wrong with needing a little help from time to time. And why not take advantage of getting expert help from our pros at Southeastern Convention Services, Inc.? With decades of hands on industry experience to back us up, we are more than qualified to get the job done for you. Contact us today for your personal event consultation and let's make your event a huge success.
Event Decorating in Mobile
Even the decorating which can be fun, ends up being a dreaded task when you have your hands full with so many other details. It only makes sense to entrust experts like our crew to take care of this for you. We have a large warehouse filled with rental equipment that will add the perfect finishing touches for your expo or convention. We think of every last detail when it comes to making your event go off without a hitch.
Your event matters as much to us as it does to you. And you can rest assured that we know how to make your event customized and unique to your individual needs. So give us a call today and let's begin planning for every last detail for your event.
Trash & Cleanup Services in Mobile
It may come as a bit of a surprise, but one of the most overlooked details people neglect when event planning is the trash. You will need trashcans available throughout the event space and then someone to take care of cleaning up after the fact. Try taking care of this on your own and you might be stuck for days trying to get the rental space back to its original, pristine condition.
So, why not let us do it for you? When it comes to full service there is no better name to trust than Southeastern Convention Services, Inc. We look forward to working with you for all of your Mobile convention and expo service needs.
If you are looking for convention and expo professional services in Mobile, please call 770-713-6261 or
complete our online request form.