Learn About Your Atlanta Area Area Tradeshow Decoration Experts – Southeastern Convention Services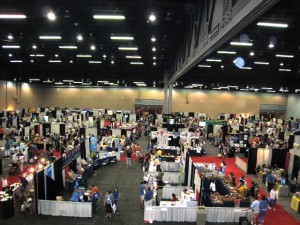 Southeastern Convention Services is a family owned and operated full service trade show contractor that provides decorating, setup and organization for all size events throughout the Southeast. With over 20 years of experience, we know what it takes to provide the best service at the lowest costs. We pride ourselves on our work ethic and moral values.
We are a Christian company that conducts our business in a way that is respectful to all! We treat your event as it is our own, taking pride in what we do on the show floor and off. Convention and event decorating services including pipe & drape rental, labor, tables, chairs, shipment handling services, trade show displays and much more.
We are a full service decorating contractor for trade shows, conventions, conferences, weddings, and more. We select only the best equipment available for our inventory. We maintain our equipment so you always get the best presentation for your event, trade show, convention, or conference. We are responsive and flexible for all requests and plans. Your satisfaction is our number one priority. We take ownership and pride in decorating your event. Our staff is courteous and hard working. We use a convenient, customized online ordering system so your vendors can experience a seamless process without a lot of paperwork.
Professional Event Planning for Over 20 Years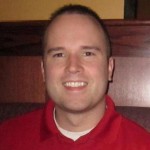 We work hard to make sure all vendors, attendees, and organizers are more than satisfied with our services. We want to be your partner on your next event. The owner, Mark St. Denis, is always present on-site at all shows that we decorate and makes sure that you are served promptly and with the lowest prices in decorating.
We want to do away with the price gouging, lazy service, constant smoke breaks, bad manners, poor customer service, outrageous charges, hidden fees, decorator delays, problems with punctuality, and bullying that has plagued the trade show and convention decorating service business for years. We work closely with all vendors and show organizers to make sure every show is the better than ever!
We Provide the Following Services to the Atlanta Area Area
Pipe & Drape
Event Consulting
Booth Banner Signage
Website Services
Aisle Markers & Signage
Audio & Visual Services
Tables & Chairs
Trash Service
Booth & Aisle Cleaning
Material & Freight Handling Services
Exhibit Displays
Display Setup
Modular Exhibit Booths
Exhibitor Service Desk
Trade Show Displays
---
If you're looking for Atlanta event planning services, please call 770-713-6261, or complete our online request form.