Jekyll Island Event Decorating and Convention or Expo Professional Services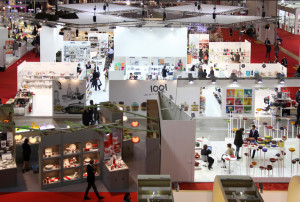 Does the very thought of planning your Jekyll Island convention or expo fill you with a sense of dread and anxiety? Then you will be glad to know you never have to go it alone, or really put that much effort into it in the first place. At Southeastern Convention Services, Inc., you have a team at your disposal who are ready, willing and eager to take on all of the tasks involved. From planning and setup to the final trash pickup and cleanup, we have got your covered.
So for your next expo, convention or private event, trust the Southeastern Convention Services, Inc., name. No matter how large or small you are going to love the final results we deliver. We truly are the company to rely on to get the job done and you are going to love not having to worry yourself into sleepless nights trying to take care of the ornate planning and details included in this job. Contact us today to find out more about what we offer.
Event Consulting in Jekyll Island
No matter what task you take on in life, it can always be easier if you partner with someone who has experience in the field. So you will be glad to know our crew has decades worth of hands on experience in this industry. We have the knowledge and know-how to take on any type of event and we will demonstrate this during the initial consultation.
Proper planning is the key to great success for your event. We can help you avoid some of the common pitfalls even seasoned event planners tend to make. All you have to do is show up and enjoy the fabulous event you had envisioned.
Event Decorating in Jekyll Island
We realize each event is unique and that means making sure the decorations fit accordingly. You don't want to end up with generic decor that doesn't suit your expo or convention, and we will help make sure that doesn't happen. You are going to be thrilled with the planning we do for you, right down to the decorative markers we use.
Trash & Cleanup Services in Jekyll Island
Of course one of the main things people overlook when planning their own event is the trash; dealing with trash during the convention as well as the final cleanup following it. The good news is that when you leave the work to our experts, this is not something you even have to give any thought to. When you want pros to take care of your Jekyll Island expo or convention professional services, rely on our crew to get the job done for you.
If you are looking for a Jekyll Island event planning company, please call 770-713-6261 or complete our online request form.