HUNTSVILLE, AL EVENT CONSULTATION, TRADE SHOWS & CONVENTIONS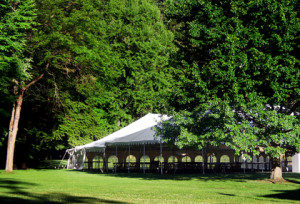 Events can be difficult, and there's plenty of stress involved whether it's a small wedding or a huge local business expo. A million things are left for the event coordinator to handle, and a hundred things can go wrong no matter how well you planned.
Instead of heading up the project alone this year, why not have some help to take some of the load off your shoulders? Our services can support you or take over an entire aspect of your responsibilities, it's all really up to you.
Event Consultation Services in Huntsville
There's nothing like a lot of great advice from experienced professionals when you need to handle an event, especially if you've never had to plan or carry one out. You need someone you can count on to help you figure out the details and make sure everything happens as smoothly as possible.
At Southeastern Convention Services, we are a full service event service that has handled everything from enormous conventions to small parties for our customers. And our experts have over twenty years of experience in the business, so we have a lot of advice available to you as well. From consultation to final cleanup, we're ready to help you meet your success goals!
Trade Show Decoration & Setup in Huntsville
With our help, you'll have a lot of options available to you for your trade show decorations. And what you decide can make a difference on whether the event is successful or not, so we're always available for your consultation.
When you need your space to look professional and attractive, while also grabbing the attention of potential customers, consult with our professionals and we can help you figure out and plan your event.
Several tools you may want to consider utilizing are:
Carpeting – carpeting is very useful in an event of any kind. It can set apart certain areas for specific activities, it can be utilized as a more comfortable area for relaxing, it can convey a message when used in decorating (ie: red carpet), or it can just add to the aesthetic appeal of your design.
Furnishings – Often the furnishings for an event are rented on an as need basis, but preferably you'll have plenty of options available to you when you need to change plans or add a few more seats. That's where having a company like ours at your fingertips can really help. When you need help with furnishings, we have everything you need and more.
Booth Signage – Your booth needs to convey a complete message, and part of that message involves signage that leads spectators to the information they are looking for. Your signs need to stand out amongst your competitors when you're trying to draw attention to your product or service. Signage is important in all settings, especially at an expo, so prepare with the best in the business and you're sure to stand out in the crowd.
If you are looking for a Huntsville event planning company, please call 770-713-6261 or complete our online request form.