CHATTANOOGA, TN EVENT DECORATING AND CONVENTION OR EXPO PROFESSIONAL SERVICES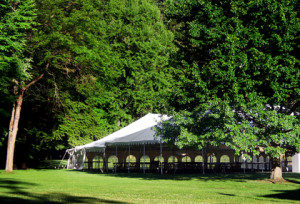 Are you in charge of handling an event, convention, or expo? If so, do you have experience handling the type of event you're needing to plan?
If not, or perhaps even if you do, you may want to consider using a service that can help you from start to finish with your project. When you have someone by your side, you'll have a lot less stress and all the professional experience you probably don't have.
We've spent a little over twenty years in event decorating and convention or expo setups and provide our customers with all the tools they need to have a successful outcome. From layout to planning to setup to equipment rentals, you'll have everything you need when you call on us at Southeastern Convention Services, Inc.
Event Decorating in Chattanooga
Decorations are an important aspect of your event, no matter how big or small it is. They set a mood, they convey your message, they attract attention, and they serve functionally as well.
The problem can arise when you have problems choosing or laying out your decorations and planning foot traffic flow. Trying to accomplish more than one thing with a decoration or a few items can be difficult. Ensuring everything goes well with the theme in mind, is laid out properly, and looks right isn't as easy as it sounds and takes a lot of time you may not have.
Professional event decorating is one way we help our customers toward a successful event. Our professionals can help you with:
Layout
Planning
Setup
Labor
Rentals
Convention & Expo Professional Services in Chattanooga
We can do as little or as much as you like to help you with your convention or expo, whether you're planning for a few thousand or a few hundred. Here are a few things we commonly offer for our clients:
Pipe & Drape
Event Consulting
Trade Show Displays
Rental for tables, chairs, and more
Website Services
Audio & Visual Equipment
Trash & Cleanup Services
Material Handling Services
Event Consulting Services in Chattanooga
Event Consulting is provided so you don't have to worry when you need help with your convention or trade show. With over two decades in the event industry, we've gained plenty of experience and knowledge in our field.
The consultation is where we find out what your needs are and how we can help you with your event. We'll determine your needs and set up a plan to help you meet your success goals.
Our twenty years of experience handling large scale event are at your fingertips when you count on us for good advice and great planning. We want to ensure your event is successful, so we do everything we possibly can to help you. Just give us a call and we'll answer any questions you may have.
If you are looking for a Chattanooga event planning company, please call 770-713-6261 or complete our online request form.