AUGUSTA, GA EVENT DECORATING AND CONVENTION OR EXPO PROFESSIONAL SERVICES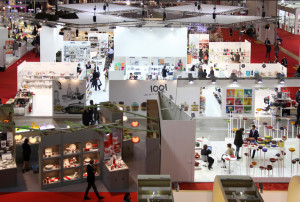 If you're planning an important event this year, you're going to want to be sure it runs smoothly and that your guests or potential clients will receive the message you wish to convey. Whether you're involved in setting up a wedding, trade show, convention, or expo, the details involved are enormous.
There's no better way to run your event than to get professional help. But you need a company who can help you professionally from start to finish. At Southeastern Convention Services, we can help you with your event no matter how large or small it is, and offer a full line of services from arranging the whole thing to just helping you with a few decorations.
Event Decorating in Augusta
Have you ever planned for something as small as a dinner party? Of course, almost everyone has. Think about how much fun it was, yet how stressful it can be when crunch-time arrives and everything has to be ready. And when things go wrong, as they invariably do, even more stress can pile on, making the event turn from fun to frustrating.
Our job as professional event full service planning and decorating contractors is to let our experience remove all the stress for you so you can concentrate on your guests or clients. We can serve you for weddings, conferences, conventions, and more.
Convention & Expo Professional Services in Augusta
Our experts at Southeastern Convention Services, have decades of experience with:
Layout
Planning
Setup
Labor
Rentals
No matter what scale of event your planning, you'll have a family owned and operated full service trade show contractor at your side. We also offer options in rentals for tables, chairs, display materials, and more.
When you choose us for your event planning, we'll help you with the layout and planning for the setup. We can do as much or as little as you like to setup for the event. Plus we have a lot of really awesome decorations for your displays. Whatever your needs, our professionals are ready to help.
Pipe & Drape
Event Consulting
Trade Show Displays
Rental for tables, chairs, and more
Website Services
Audio & Visual Equipment
Trash & Cleanup Services
Material Handling Services
Event Consulting Services in Augusta
We'll start with a professional consultation so we can discuss what your needs are and in what ways you need help. You'll have a team of professionals ready to serve your needs who have the experience you'll rely on to avoid common mistakes and handle all the surprises that would otherwise leave you stressed. Give us a call today, and we'll start the process by asking you a few questions and will set up our consultation.
If you are looking for a Augusta event planning company, please call 770-713-6261 or complete our online request form.